Sprains/Strain injuries
Repetitive Stress injuries
Work related injuries
Neck and Back pain
Whiplash
Headaches
Tempomandibular joint (TMJ) pain
Shoulder
Elbow
Bursitis
Tendonitis
Disc injuries
Knee pain
Ankle and foot injuries
Heel spurs
Plantar Fasciitis
Sports injuries
Work injuries
Sciatica
Trigger points
The following treatment and supply options are offered at the Riverview Chiropractic Clinic
Chiropractic Care
Registered Massage Therapy
THERALASE Laser Therapy
Acupuncture
Interferential Current (IFC)
AcuTENS
Custom Orthotics
Prefabricated Insoles
Orthopedic Neck and Back Pillows
Chiroflow Pillows
Core Leg Spacers
Back Braces and supports
Analgesic ointments
OBUS Back massagers
The first visit at our clinic typically takes approximately 45 minutes. Patients are asked to fill out a comprehensive medical questionnaire. Bringing a list of all your medications as well as informing our staff of any recent x-rays and scans is most helpful. Patients are encouraged to wear comfortable clothing but gowns are available if necessary.

After entering the examination room, a thorough history is taken followed by a full examination including posture analysis, range of motion testing, orthopedic and neurological testing as well as motion palpation evaluation. Findings are then discussed with the patient and if deemed appropriate a treatment protocol is initiated.

Subsequent visits will depend on the treatment program needed for the condition.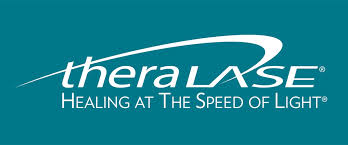 Much of the safety and effectiveness of cold laser therapy lies in its ability to trigger the body to heal itself. Penetrating into targeted tissue, laser light stimulates mitochondria in target cells to produce additional ATP, which fuels cell repair and regeneration. The laser simply jumpstarts the healing process and since the laser used operates within a specific wavelength range that is non thermal (the "therapeutic window"), there is no risk of tissue damage or other complications.
Theralase therapeutic laser treatments provide patients with a safe, effective and painless therapy that uses the body's own natural healing systems to relieve pain, increase joint mobility, increase tissue integrity and promote cell regeneration.
Theralase lasers offer treatment for acute and chronic pain conditions. Our lasers help you regain the active and healthy lifestyle you yearn for by utilizing the power of light energy. Over 3,000 clinical studies worldwide have proven the success of therapeutic lasers in the healing of neural muscular-skeletal conditions.
The Toronto Raptors, the Toronto Maple Leafs, the Toronto Blue Jays, the Miami Heat and the Canadian Ballet Company along with many others have utilized laser therapy technology successfully.
THERALASE laser therapy can help with: